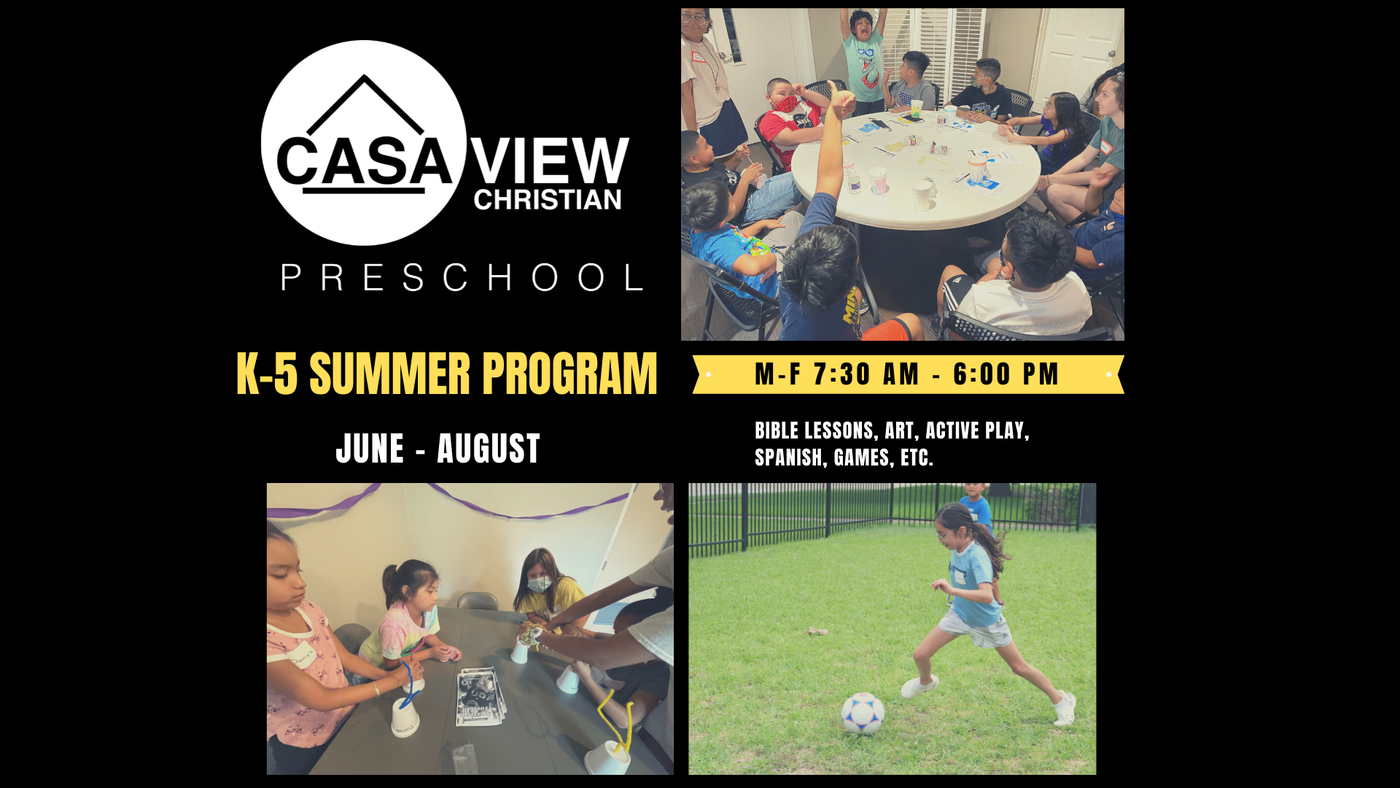 The Casa View Preschool Summer Program will run June through August - for students Kinder through 5th grade. Students will participate in Bible lessons, art, active play, Spanish class, and various games.
Program hours will be 7:30am-6:00pm and tuition is only $100 a week. All COVID safety measures will be in place.
Enroll now as we only have 10 spots available. For more information, please call 214.321.1520 or email preschool@casaviewchristian.com.
Want to learn more?