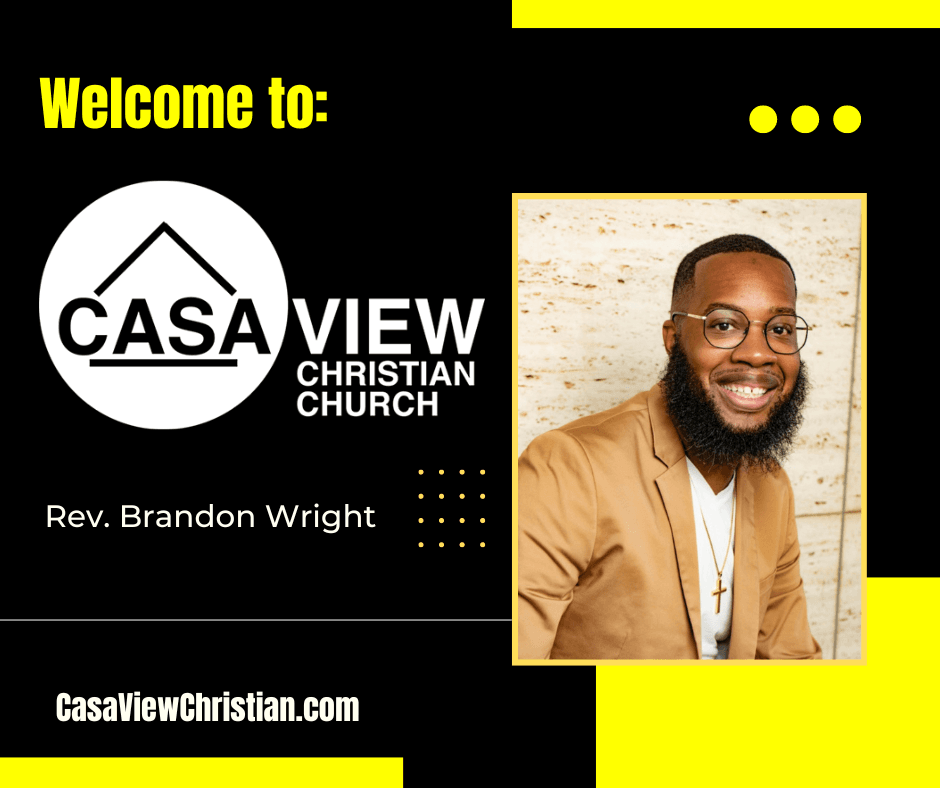 Meet our leadership
Rev. Brandon Wright, Senior Pastor
Kimberly Cruz, Preschool Director
Deann Powers, Office Manager
Josh Harvey, Director of New Media
We are thrilled to welcome our new Senior Pastor, Rev. Brandon Wright, to Casa View Christian Church! With a rich background in ministry, Rev. Wright brings a wealth of experience and a passion for Jesus to our church.
Rev. Wright comes to us from First Christian Church in Cleburne, Texas, where he served as the senior pastor. Prior to his time in Cleburne, he spent five plus years as an associate pastor in Michigan.
It's been an incredible two-year journey to find the perfect fit for our church, and we believe Rev. Wright is the one to lead us into this exciting new chapter.
As we enter this new phase, we want to acknowledge our transformation as a church. Over the last six years, we've evolved from an inward-focused institution to an outward-focused, missional powerhouse. Through mission work, worship, and community outreach, we've seen remarkable change and growth. Our identity as a church that serves our community and the city of Dallas has become a cornerstone of who we are.
Join us in welcoming Rev. Brandon Wright on his first Sunday, October 1st. We're looking forward to the journey ahead and continuing to serve our community with love and purpose.